(I couldn't say away from posting this)
What's better than a bargain at the $2 store?
I think I just found my lunchtime entertainment. What a brilliant idea, Insert Coin Here is a an exhibition featuring over 50 Melbourne based artists and consists of two vending machines, with art inside as a part of Melbourne Fashion Week 2010.
At only $2 a piece, these tiny creative inspirations packaged in the good old vending machine toys, everyone can own their slice of hand-made accessory goodness.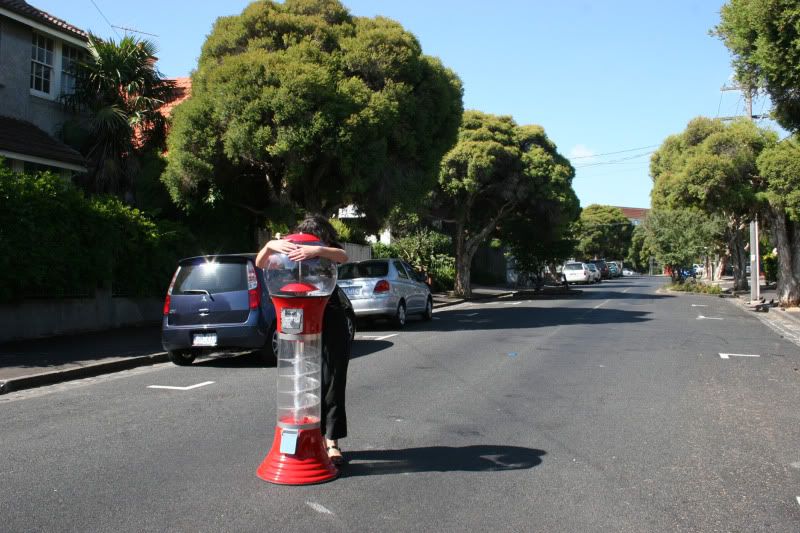 How cute are the vending machines.
I hoping to get this one. I love the packaging.